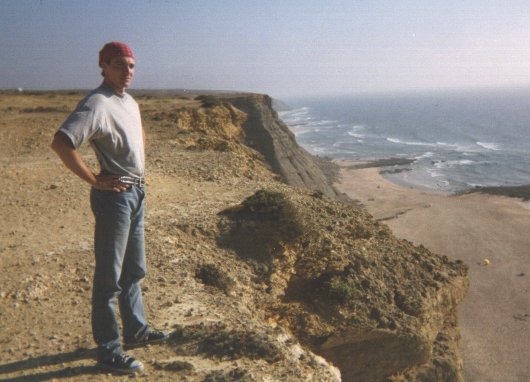 David Arnoud Korver, MSc
Born 14 November 1970, Harderwijk, The Netherlands.
Lived in Portugal for 13 years.
Married to Monique van Ommen since 1993 and for the rest of his live. Speaks Portuguese, Dutch, English, Italian.
Has travelled in Portugal, Italy, Mozambique, Cape Verde, Guinné Bissau, South Africa.

Curriculum Vitae


Studies
Master degree in Management and Public Administration, University of Nijmegen, Netherlands
12o Ano, Matematica, Biologia, Geografia, Escola Secundaria D Joao V, Mafra, Portugal
Curso complementar 11o Ano, Area de Saúde, D Joao V, Mafra, Portugal


Work
Since 1997, IT Professional, IBM Global Services, outplaced at ING Barings, Amsterdam.
1990-1992 Christian Refugee Aid Portugal, financial aid to Mozambican and Angolan returnees in Portugal.


Apprenticeships
6 months in Mozambique, Cape Verde and Guinné Bissau, analyzing the development of e-mail and Internet and it´s contribution to the socio-economic development of these countries.
3 months in a Family-replacing-home in Bennekom, Netherlands, working with mentally disabled people.


Strong points
Languages, flexible, quick learner, sense of humour, managerial insight, technical.


Dreams
To go and live/work abroad in a job where I can combine my skills. As long as it is a warm country, with plenty of room for development and where I can contribute using managerial, technical and social skills.
David@korver.com
http://korver.com